Braemar Paradigm 7.6kW Evaporative Cooler-LCQ250 Terracotta
$1,673
The simple, clean, ultra-modern design not only looks good but will compliment any roofline.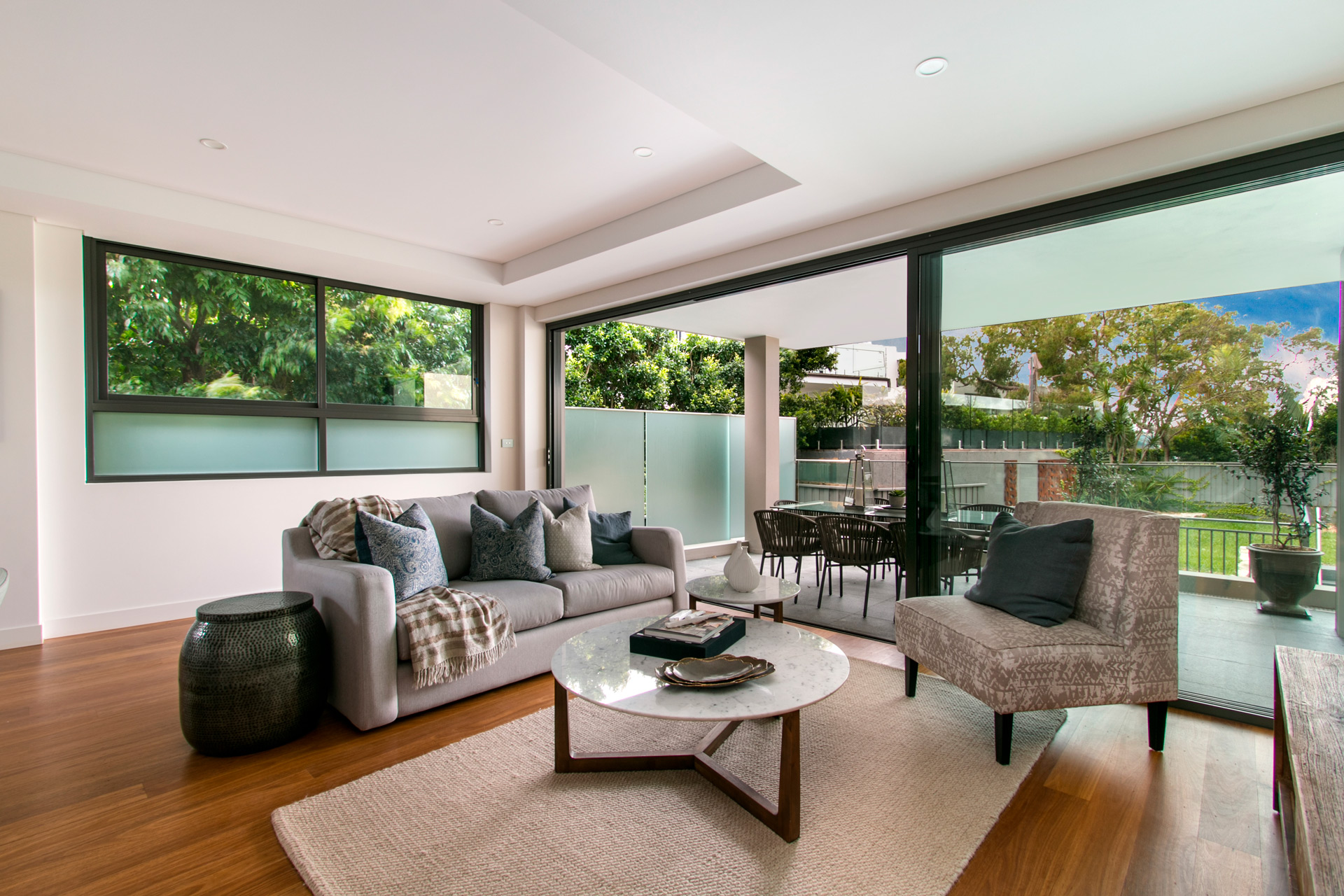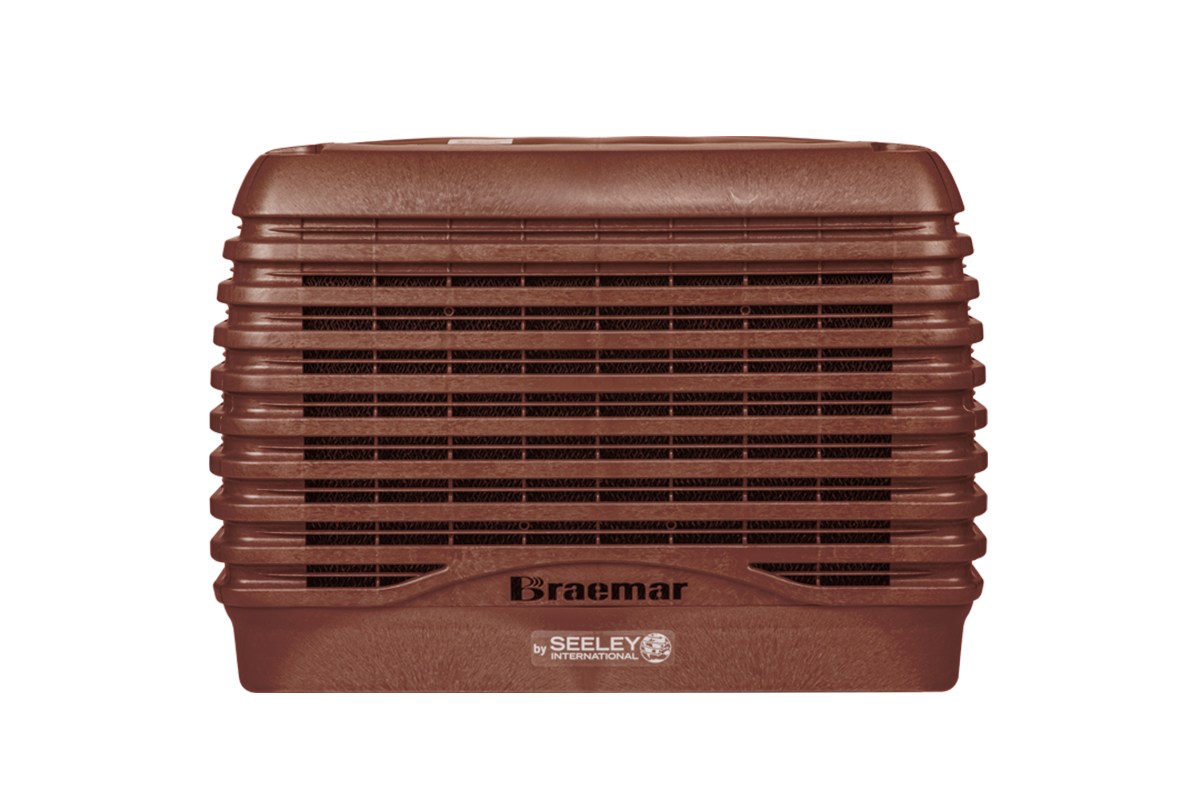 The Braemar Paradigm series is designed to produce maximum cooling effect using the latest in design and advanced technical components. Completing the Paradigm, the whole unit is moulded from specially developed high quality rust and UV resistant Permatuf polymer, staying tough throughout the harsh heat of summer, and the biting cold of winter.
Type Evaporative Cooler
Capacities 7.6kW, 10.2kw, 13.2kW, 14.1kW
Refrigerant N/A
Power Supply Single Phase
Features
Tornado Pump

Australian designed and manufactured water pump that provides exceptional reliability in the most extreme conditions.

Stealth Fan

Produces a constant, cool, quiet and refreshing breeze at a fraction of alternative running costs.

Long-life Chillcel

Designed to ensure maximum saturation levels and therefore, maximum cooling efficiency.

AutoWinterseal

Automatic sealing system that reduces draughts and heat loss in winter.
Specifications & Manuals
Technical Specifications
INDOOR UNIT

N/A

OUTDOOR UNIT

LCQ250

Dimensions

Length (mm)

1150

Width (mm)

1150




Height (mm)

685

Operating Weight (kg)

79

Nominal Motor Power (W)


340

Airflow (L/sec)

1520

Cooling Capacity (kW)


7.6
Delivery & Returns
Delivery
We deliver air conditioning units Australia-wide. All of our units are delivered through Toll Ipec. Estimated delivery time for all orders is 1-7 working days, excluding weekends and public holidays. If you would like to track the progress of your order, contact our friendly staff on (08) 8251 9433.
We make every effort to deliver your products in the estimated delivery time, however due to factors out of our control it is possible that delivery can be delayed, and we do not accept liability for loss or damage suffered as a result.
Pick Up Option
During checkout you can select a pickup option which allows you to pick up your air conditioning unit from our warehouse in Holden Hill (South Australia) free of charge. Once your order is processed, one of our friendly staff members will contact you and confirm unit availability and a suitable pickup date/time. Generally, units become available for pick up 24 hours after order.
Estimated Delivery Times
We will deliver your products to the physical address specified on your order; we do not deliver to PO Boxes. For larger or multiple units, Toll may deliver your goods on a pallet. Disposal of this pallet is your responsibility. Delivery must be made to an attended physical address and the goods must be signed for. During the checkout process, you can nominate to provide an Authority To Leave, which allows our couriers to leave your goods at your nominated address without a signature when the site is unattended.
Without this authority and in the event that the delivery address is unattended, the goods will be returned to the closest dispatch centre and you will be charged a redelivery fee. This also applies to any goods that were refused to be accepted at the delivery address.
Where a Customer gives written authority for Products to be delivered without a signature, any and all included insurance cover will be voided.
Return Policy
We do not offer refunds for change of mind and/or incorrect choice of product. If you do change your mind about a product or if you have made an incorrect choice, we will exchange your original product with a replacement product provided the original packaging is unopened and still in place.

If your new product is less than the originally purchased unit, you will receive a credit note for the difference which is valid for 12 months. You are liable for the difference if your new unit costs more than the originally purchased unit. Please note you will be liable for all delivery costs involved in the return process if you change your mind and we are unable to accept return of any products that you have used or attempted to install.

Please note that there are guarantees and protections that cannot be excluded under the Australian Consumer Law.
Are you an installer?
Save time and create a trade account for access to commercial units & trade pricing.