Mitsubishi Electric Ceiling Concealed 16kW Ducted Reverse Cycle PEARP170V4ZHKIT
$6,773
For elegance and style, the PEA Series compliments the room with aesthetically pleasing ceiling installation and a vast line-up of performance functions.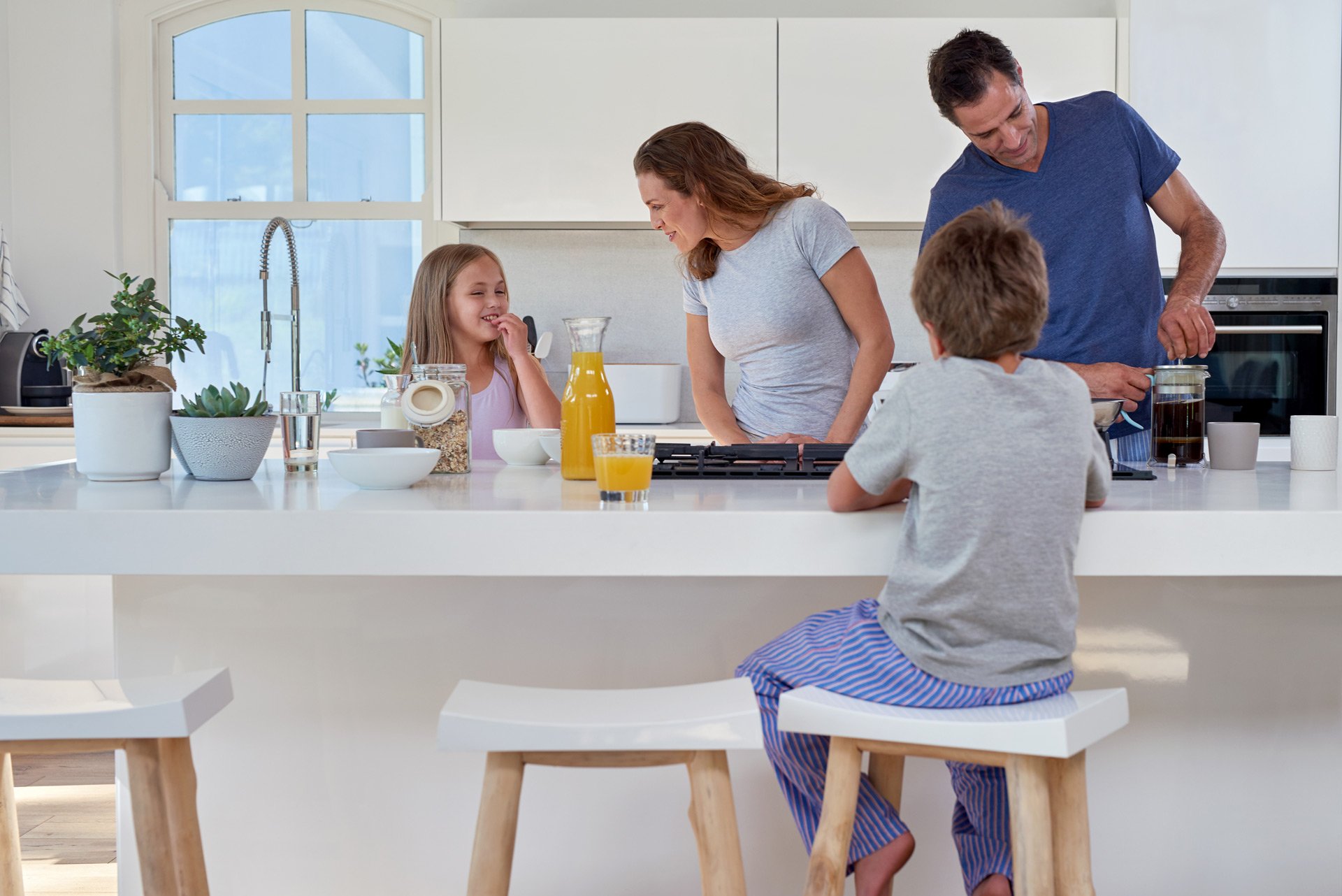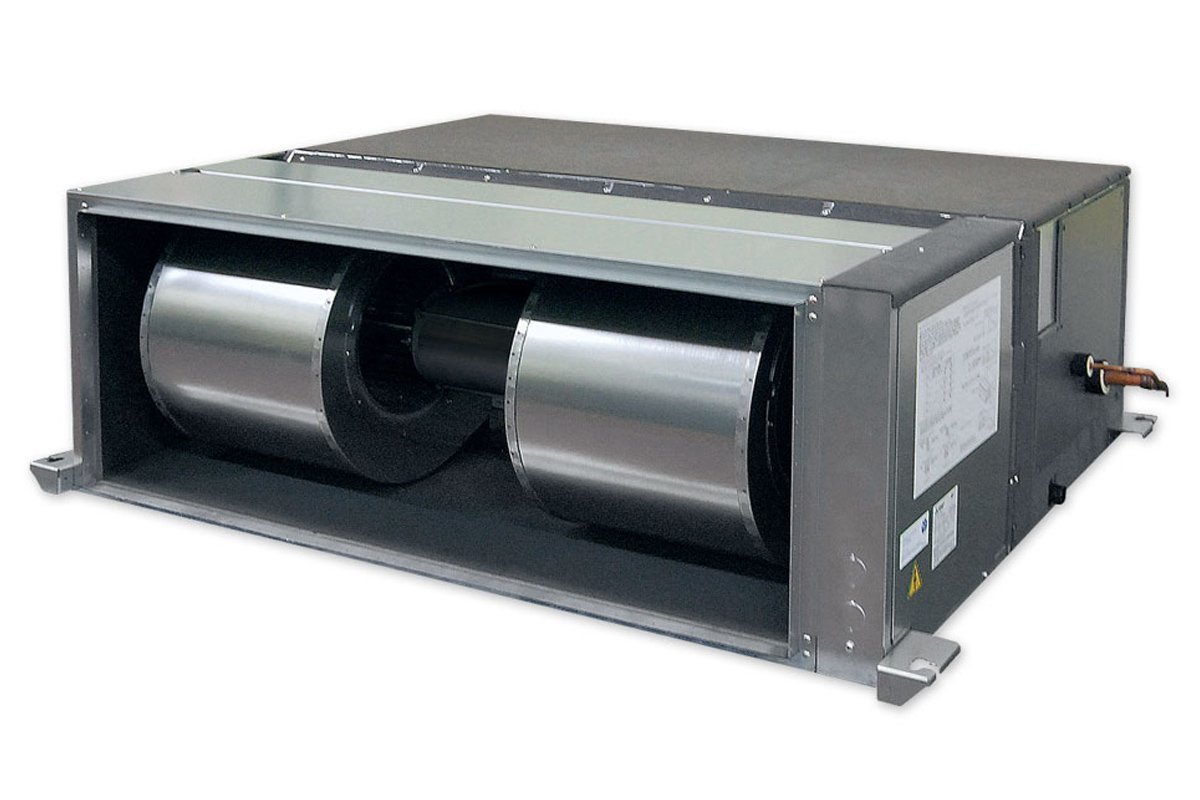 With Mitsubishi Electric Ducted Inverter Systems, climate control is at the touch of a button. Mitsubishi ducted units are ideal for multiple room applications and can incorporate zone control for complete control. Cool or warm air is ducted quietly throughout the home through diffusers positioned in the ceiling, wall or floor.
Type Reverse Cycle
Capacities 16.0kW, 18.9kW, 22.0kW
Refrigerant R410A
Power Supply Single Phase
Features
Flexible Duct Design

A flexible duct design and 150Pa external static high-pressure are incorporated. The increased variation in airflow options ensures operation that best matches virtually all room layouts.

Quiet Operation

Noise affects comfort, with improvements to fan blades combined with grille shape to the outdoor unit, it's even quieter when in low noise mode.

Uninterrupted Design

Mitsubishi Electric ducted systems allow for a range of diffuser designs to best suit your home decor. Talk to your installer about what is right for you.
Specifications & Manuals
Technical Specifications
INDOOR UNIT

PEA-RP170WJA

OUTDOOR UNIT

PUZ-RP170VKA-A.TH


Controller

PAC-ZC40H-E

Refrigerant



R410A

Power Supply


Source

Outdoor power supply

Outdoor

V: 230V, Single-phase, 50Hz Y: 400V, Three-phase, 50Hz

Indoor

-

Cooling

Capacity [Min-Rated-Max]
kW

9.0-16.0-19.5

Total Input [Rated]
kW

4.94




AEER/EER



3.16 / 3.23

AEER [Part-load %] *1



3.77



Running Current [Rated]
A

25.02




Sound Pressure Leve

In (Lo-Mid-Hi)
dB(A)

38 - 41 - 44

Out (PWL)

58 (76)



Air Volume (In) Lo-Mid-Hi


L/S

833 - 1017 - 1200

Heating Performance

Capacity [Min-Rated-Max]
(kW)

9.5-20.0-22.4



Total Input [Rated]


(kW)

6.00



ACOP/COP *3

3.26 / 3.33




Running Current [Rated]
(mm)

27.51

Sound Pressure Level

In (Lo-Mid-Hi)

dB(A)

38 - 41 - 44

Out (PWL)
dB(A)

59 (76)




Air Volume (In) Lo-Mid-Hi

833 - 1017 - 1200

Max. Running Current

A

36.57

Indoor Unit

Input [Rated]
kW

0.49 / 0.49

Dimensions [HxWxD]
mm

470 × 1370 × 1120




Weight
kg

108




Static Pressure
Pa

60 / 75 / 100 / 150

Outdoor Unit

Dimensions [HxWxD]
mm

1338 × 1050 × 330 (+40)

Weight
kg

124




Breaker Size
A

40

Ext.Piping
Diameter[Gas/Liquid]


mm

25.4 / 9.52



Max. Length/Height


m

75 / 30

Guaranteed Operating

Range [Outdoor]

Cooling *2
°C

-5 (-15) ~ 52


Heating
°C

-20 ~ 21

Supply Air Duct

mm

1100 x 340

Return Air Duct


mm

1100 x 420

Pre Charge Refrigerant


kg

7.7 (30m)

Additional Refrigerant

perM(g)

90
Warranty
5-Year Warranty
The Daikin '5-Year Parts and Labour' warranty applies to all Daikin split, multi-split and ducted air conditioners professionally installed in domestic premises in Australia, so when you choose Daikin, you do so with the confidence of knowing you have many years of worry-free comfort ahead.
Along with our domestic unit warranty, Daikin also provides warranties for our commercial units and air purifier product range. Regardless of your needs, we are committed to ensuring you are comfortable and confident in your Daikin choice and know that in the long-term we will be there to provide professional assistance across our entire product range.
Delivery & Returns
Delivery
We deliver air conditioning units Australia-wide. All of our units are delivered through Toll Ipec. Estimated delivery time for all orders is 1-7 working days, excluding weekends and public holidays. If you would like to track the progress of your order, contact our friendly staff on (08) 8251 9433.
We make every effort to deliver your products in the estimated delivery time, however due to factors out of our control it is possible that delivery can be delayed, and we do not accept liability for loss or damage suffered as a result.
Pick Up Option
During checkout you can select a pickup option which allows you to pick up your air conditioning unit from our warehouse in Holden Hill (South Australia) free of charge. Once your order is processed, one of our friendly staff members will contact you and confirm unit availability and a suitable pickup date/time. Generally, units become available for pick up 24 hours after order.
Estimated Delivery Times
We will deliver your products to the physical address specified on your order; we do not deliver to PO Boxes. For larger or multiple units, Toll may deliver your goods on a pallet. Disposal of this pallet is your responsibility. Delivery must be made to an attended physical address and the goods must be signed for. During the checkout process, you can nominate to provide an Authority To Leave, which allows our couriers to leave your goods at your nominated address without a signature when the site is unattended.
Without this authority and in the event that the delivery address is unattended, the goods will be returned to the closest dispatch centre and you will be charged a redelivery fee. This also applies to any goods that were refused to be accepted at the delivery address.
Where a Customer gives written authority for Products to be delivered without a signature, any and all included insurance cover will be voided.
Return Policy
We do not offer refunds for change of mind and/or incorrect choice of product. If you do change your mind about a product or if you have made an incorrect choice, we will exchange your original product with a replacement product provided the original packaging is unopened and still in place.

If your new product is less than the originally purchased unit, you will receive a credit note for the difference which is valid for 12 months. You are liable for the difference if your new unit costs more than the originally purchased unit. Please note you will be liable for all delivery costs involved in the return process if you change your mind and we are unable to accept return of any products that you have used or attempted to install.

Please note that there are guarantees and protections that cannot be excluded under the Australian Consumer Law.
Are you an installer?
Save time and create a trade account for access to commercial units & trade pricing.